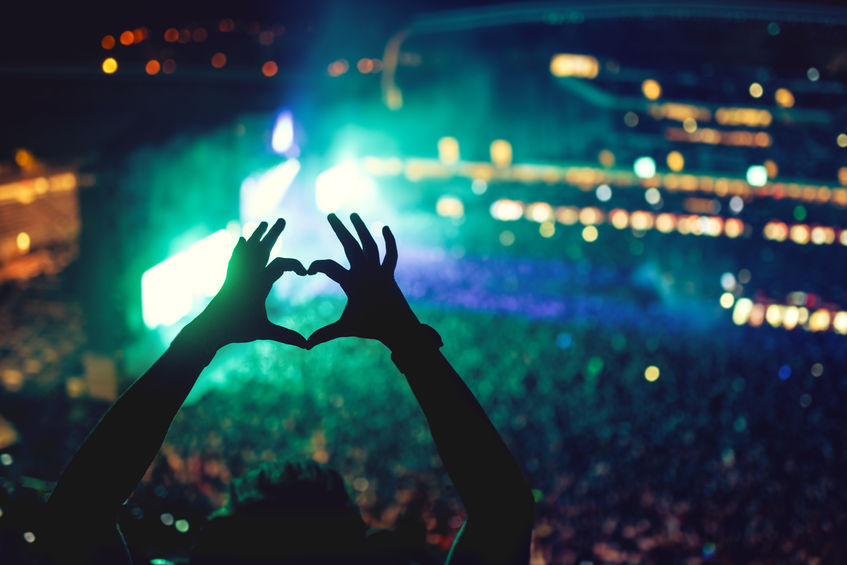 There's a good reason why Austin, Texas is called the "live music capital of the world." With plenty of venues, internationally known festivals and upwards of 100 live music concerts per night, there's something for everybody to listen to in ATX. Iconic artists like Willie Nelson, Nelly, Buddy Holly, Slayer, Roy Orbison, Don Henley, ZZ Top, Meat Loaf, Beyoncé and so many more call Texas home. Many of these venues are rich in Texas music history and each one has something unique to offer. Since there's so much to cover when it comes to Austin's live music venues, let's get started by covering five local favorites!
1.) Broken Spoke
Not only can you get chicken fried steak and BBQ every day of the week, but Tuesdays through Saturdays you can get in and enjoy Broken Spoke's regular bands for free in the restaurant! That's right, no cover five nights a week. If that's not enough to get you excited, Broken Spoke offers private event options, a wide variety of bands, plenty of Honky Tonk and a dancehall. Does the dancehall sound daunting to you? Have no fear, Broken Spoke even offers dance lessons. Having been around since 1964, this iconic Texas venue has seen its fair share of special guests including locally loved legends Willie Nelson, Dolly Parton and plenty more! Check out Broken Spoke's website to learn more and see their extensive schedule of guests and events.

2.) Parker Jazz Club
What happens when an award-winning jazz vocalist and multi-instrumentalist opens their own jazz lounge in a basement built precisely with the music experience in mind? You get Parker Jazz Club! Austin-based multi-talented jazz artist and overall musical renaissance man Kris Kimura opened the club in 2018, and since then local, national and international jazz acts have enjoyed the venue that was designed by a musician for the musicians that play there. Not only can you take in Austin's finest jazz from a beautifully lit stage, but you can also enjoy a wide, high-end variety of cocktails, beer, spirits, wines and artisanal pizzas. Offering private events and SXSW shows, jazz lovers from anywhere will enjoy this Austin jazz scene staple. Learn more about Parker Jazz Club and view their schedule on their website.

3.) Mohawk
Ready to rock? Look no further than Mohawk. This unique venue offers an outdoor amphitheater and an intimate Indoor stage allowing for multiple acts to play at once. With fairly priced beer and cocktails and an "all are welcome" motto, rocking out at this essential Austin venue ensures a good time for everybody. Not only do they host local and national talent, but they've also had special events like fashion shows, SXSW shows, wrestling matches and even air guitar championships. Mohawk allows you to book your own private events, and even provides their in-house sound production teams and talent buyers to help host the event of your dreams. Check out their show schedule and plan your visit.

4.) Stubb's Bar-B-Q
Stubb's Bar-B-Q is home to some of the finest southern comfort food in Texas and a history of hosting local and national legends. Stubb's offers a Sunday Gospel Brunch served family style featuring a delectable bar menu and a plethora of meats and sides to choose from, not to mention you get to eat your meal while enjoying soulful performances. Don't forget about the make your own Bloody Mary bar! Over the years, Stubb's has hosted big names like Johnny Cash, Adele, Willie Nelson, George Thorogood, Weezer, Muddy Waters and so many more. Ready to chow down and experience some of the best local and national acts that come through Austin? Check out Stubb's B-B-Q and enjoy the best of ATX.
5.) Empire Control Room & Garage
This former auto-shop turned modern music venue is home to three different stage experiences! The Garage, the Control Room and the outdoor Patio each have an unforgettably intimate, laid-back experience and have held all kinds of events, including a wide variety of private events, conferences and SXSW events. Offering local and national acts as well as themed music events, Empire Control Room & Garage has something for everybody. Smack dab in the middle of the Red River Cultural District, Empire is in a prime location within the live music capital of the world. Visit Empire Control Room & Garage to see upcoming shows and events to help plan your necessary visit to this ATX staple.

Whether you decide to take in just one or all five of these fantastic live music spots in Austin, you'll be sure to enjoy the wide variety of talent that comes through the city! If you're lucky enough to own property near one of these invaluable locations, be sure to get in touch with us here at PMI Austin Experts to evaluate your rental. Remember; location is key, and proximity to any of these awesome venues will not only increase your tenant's quality of life, but your property's value as well. To take the first step in getting your free personalized rental property analysis check out our website.